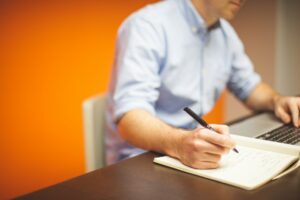 Price: $80 ($70 earlybird discount). APP Members: $55 (or $45 earlybird discount).
Workshop Level: Intermediate (Given that psychological test materials will be shown and discussed, attendees must be appropriately qualified assessment professionals.)
Program Description: For this presentation, Dr. Rebecca Resnik will connect research on the neuropsychology of language-based learning disabilities to the real world of assessment. This presentation is focused on helping psychologists apply neuroscience to create evidence-based assessment batteries and interpret patterns of test behavior. Through anonymized case material, attendees will do "deep dives" into differential diagnosis, prognosis and evidence-based interventions. This presentation will offer attendees opportunities for hands-on work with case material and group discussion. Dr. Resnik will also focus on thorny "real world" testing issues, such as common ethical quandaries and writing for education professionals.
Objectives:
Attendees will be able to describe the neuropsychology of dyslexia, dysgraphia and other language-based learning disabilities
Attendees will apply these research findings to case material to practice developing test batteries
Attendees will apply these research findings to examining test data to inform differential diagnosis
Attendees will apply research findings to practice selecting intervention 'action plans' based upon case data
Attendees will be able to describe composing recommendations that are useful to education professionals
Attendees will apply ethical principals to common ethics questions related to assessment
About the Presenter:  Dr. Rebecca Resnik is a Licensed Psychologist who specializes in neuropsychological assessment of children and adolescents. She is founder of Rebecca Resnik and Associates LLC, a private group practice with offices in North Bethesda and Rockville. She earned her Doctorate in Psychology from the George Washington University and completed an Internship in Pediatric Psychology and Neuropsychology at Mount Washington Pediatric Hospital. Dr. Resnik holds a Mater's Degree in Special Education, with a concentration in Learning Disabilities. She served on the Maryland Psychological Association's Board of Directors for six years, and was recognized for excellence in service to the association. Dr. Resnik has provided continuing education for psychologists at national, state and local events.
Continuing Education Credit: CE is granted to participants with documented attendance and completed evaluation not be granted to registrants who are more than 15 minutes late, are absent more than 15 minutes during the session, or depart more than 15 minutes early. A certificate for three CE credits will be awarded upon satisfactory completion of this workshop. APP is approved by the American Psychological Association to sponsor continuing education for psychologists. APP maintains responsibility for this program and its content.