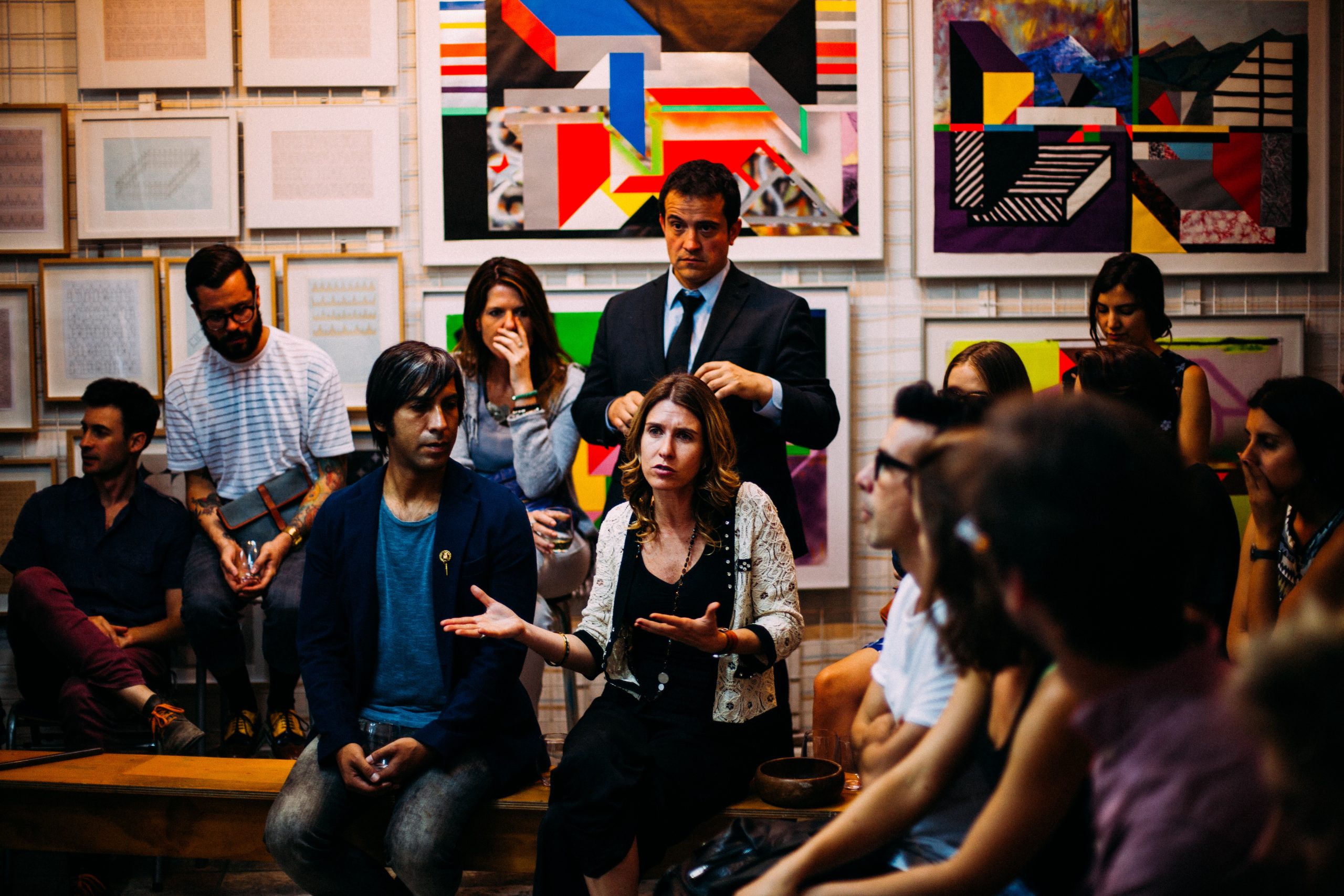 More than Projection: Using the Rorschach in the 21st Century
November 18, 2018 – Jessica Gurley, Ph.D. "More than Projection: Using the Rorschach in the 21st Century"
Workshop Level: Intermediate Level (Assumes some training in the Rorschach)
This workshop is for licensed psychologists who are familiar with the Rorschach and would like to discuss and apply recent developments and modern applications of the inkblots.
 Program Description: The Rorschach is one of the oldest assessment instruments available to psychologists that is still in use, dating back almost 100 years. Although initially conceived as a research-based measure by Rorschach himself, shortly after Rorschach's death, it started to be used as a purely projective measure. Rather than relying on interpretation of empirically-derived variables, clinicians started focusing on the content of the responses, making clinical inferences based on what the clients reported seeing rather than basing their interpretation on the research provided by Rorschach and colleagues. Still, there were those who strived to rely on a more empirical interpretation of the Rorschach. Ultimately, this resulted in the creation of multiple administration and scoring instruments for the Rorschach.
Over 40 years ago, Exner started to review the various Rorschach administration and scoring systems in use. This eventually led to the conceptualization and publication of the Comprehensive System, an empirically derived atheoretical system. The Comprehensive System soon became the most used Rorschach System in the United States. It was not without its critics, however. The system was scrutinized over multiple years and even the harshest critics have concluded that at least some of the variables – many of which are considered to be the crux of the Rorschach – have significant empirical support.
Exner's death led to another period of upheaval with the Rorschach. A new system emerged, Rorschach Performance Assessment System (R-PAS), which was designed to increase the empirical basis of the Rorschach and streamline administration and scoring. At this point, it appears that both the Comprehensive System and R-PAS are being used by clinicians. Still, despite this strong focus on empiricism in both of the main Rorschach systems still in use, the Rorschach continues to be perceived as a projective instrument that is lacking research support.
This presentation will briefly review the Comprehensive System and R-PAS. It will then review some of the research regarding the use of the Rorschach variables contained in both systems, including research that both supports and negates the validity of variables. However, the focus will be on using the research to interpret and integrate Rorschach results with other data, relying on R-PAS interpretation. Various cases will be presented.
Learning Objectives:  As a result of attending this workshop, it is expected that participants will:
Describe three Rorschach variables that have strong empirical support.
Describe three Rorschach variables that currently lack empirical support.
Discuss how to interpret an R-PAS protocol, relying on the use of standardized scores.
About the Presenter:  Dr. Gurley is an Associate Clinical Director and an Assessment Psychologist at Quince Orchard Psychotherapy.  Her clinical work focuses on therapeutic and forensic assessment. Although she conducts a variety of types of evaluations, her specialty is complex differential diagnosis.
Dr. Gurley received her doctoral degree in clinical psychology from Sam Houston State University in Huntsville, Texas. She completed her predoctoral internship at the Superior Court of DC Child Guidance Clinic, followed by a postdoctoral fellowship in the Office of Forensic Services at Springfield Hospital Center in Sykesville, Maryland. Prior to joining Quince Orchard Psychotherapy, Dr. Gurley was a core faculty member in the doctoral program at the American School of Professional Psychology at Argosy University, Northern Virginia, where she taught doctoral level courses on psychological assessment. Dr. Gurley is licensed as a psychologist in Maryland, Virginia, and Washington DC.
Dr. Gurley is also a published author. She has presented over 50 times at state, national, and international psychology conferences and has published book chapters and peer-reviewed journal articles on assessment. She is the author of the book, Essentials of Rorschach Assessment: Comprehensive System and R-PAS.
Continuing Education Credit: CE is granted to participants with documented attendance and completed evaluation not be granted to registrants who are more than 15 minutes late, are absent more than 15 minutes during the session, or depart more than 15 minutes early. A certificate for three CE credits will be awarded upon satisfactory completion of this workshop. APP is approved by the American Psychological Association to sponsor continuing education for psychologists. APP maintains responsibility for this program and its content.
This workshop program is accessible to all individuals, in compliance with the Americans for Disabilities Act. Accommodations for individuals with sensory impairments can be made with three (3) weeks advance notice.
APP has no commercial relationship to the presenter of this CE program and does not seek to promote any commercial undertaking with which the presenter may be engaged. However, APP does allow the presenter to make available copies of a published product to interested participants.
Registration, Continental Breakfast, and Socializing: 8:30 am to 9:00 am
Doubletree Silver Spring at 8727 Colesville Road, Silver Spring, Maryland, 20910 is located 2 blocks from Metro Red Line. Free public parking across from and behind the hotel.
HANDOUTS: May be downloaded free of charge to registered participants from the APP website. If you would like to receive paper handouts at the workshop, include an additional $5 with your registration fee. Handouts will be available online as of the Wednesday prior to the workshop.
A full refund, minus a $10.00 service charge, will be made for requests made to appworkshops@gmail.com made at least 10 days before the workshop. No refunds will be made thereafter.
For information regarding registration, contact Jody Keating at appworkshops@gmail.com. For questions or requests concerning the program contact Denise Dewhurst, Ph.D. at 240-567-7721.